Integration Services Brochure
Discover how ReStart's expert team of integration engineers can help with any integration challenge your organisation faces.

Interoperability remains the highest priority for the NHS. In order to navigate complex digital landscape you need an Integration partner you can trust. The Integration Brochure will demonstrate the following:


• Find out how ReStart can help with your digital maturity
• Identify the ReStart skills that you and your team can access at any time
• Discover the benefits of partnering with the leading interoperability specialists in the UK
• Read what our customers have said about our integration skills and experience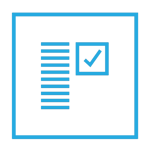 The Integration Brochure shares how by becoming a strategic partner with us will allow you to face any interoperability challenge.

Submit the form to download your brochure in pdf format today.